Threats
East Gippsland has some of the most environmentally rich and productive forests on the planet. But, since the rise of the woodchipping industry in the late 1970s, East Gippsland's forests have been subject to industrial clearfell logging practices. Logging over this period has dramatically altered the landscape and hastened the decline of threatened species and biodiversity.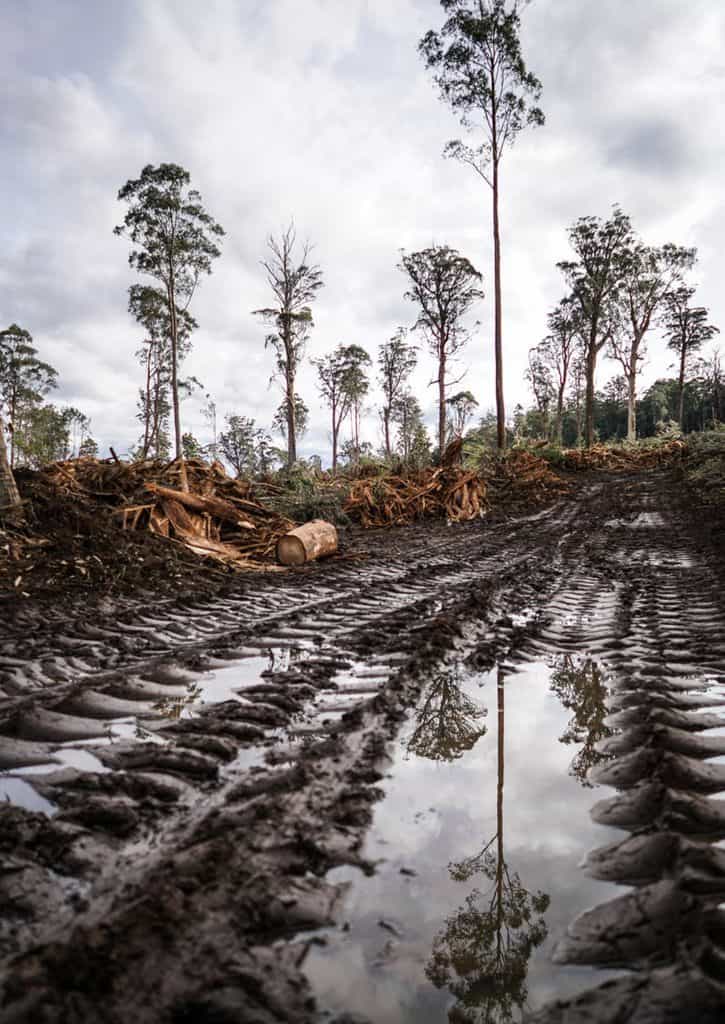 Export woodchipping led to over logging of valuable timber resources. The industry was centred around a high-volume and low-value product—woodchips exported to the Asian market. From the late 1990s into the mid-2000s, up to 90% of the timber coming out of East Gippsland logging coupes was woodchipped and exported.
As woodchip exports skyrocketed, sawmilling has declined. In the mid 1990s, 23 sawmills were operating in East Gippsland, and by 1997-98 there were 17.33 Today, just seven sawmills remain in operation. Between 1996 and 2006 employment in East Gippsland's logging industry declined by 23% percent. Some logs are exported to China, whole and unprocessed.
The lack of a viable market for wood logged from East Gippsland, coupled with overharvesting of a valuable resource and inability to obtain reputable certification labels for its products, has resulted in the East Gippsland logging industry becoming heavily reliant on government subsidies to keep it afloat.