Step inside East Gippsland's Emerald Link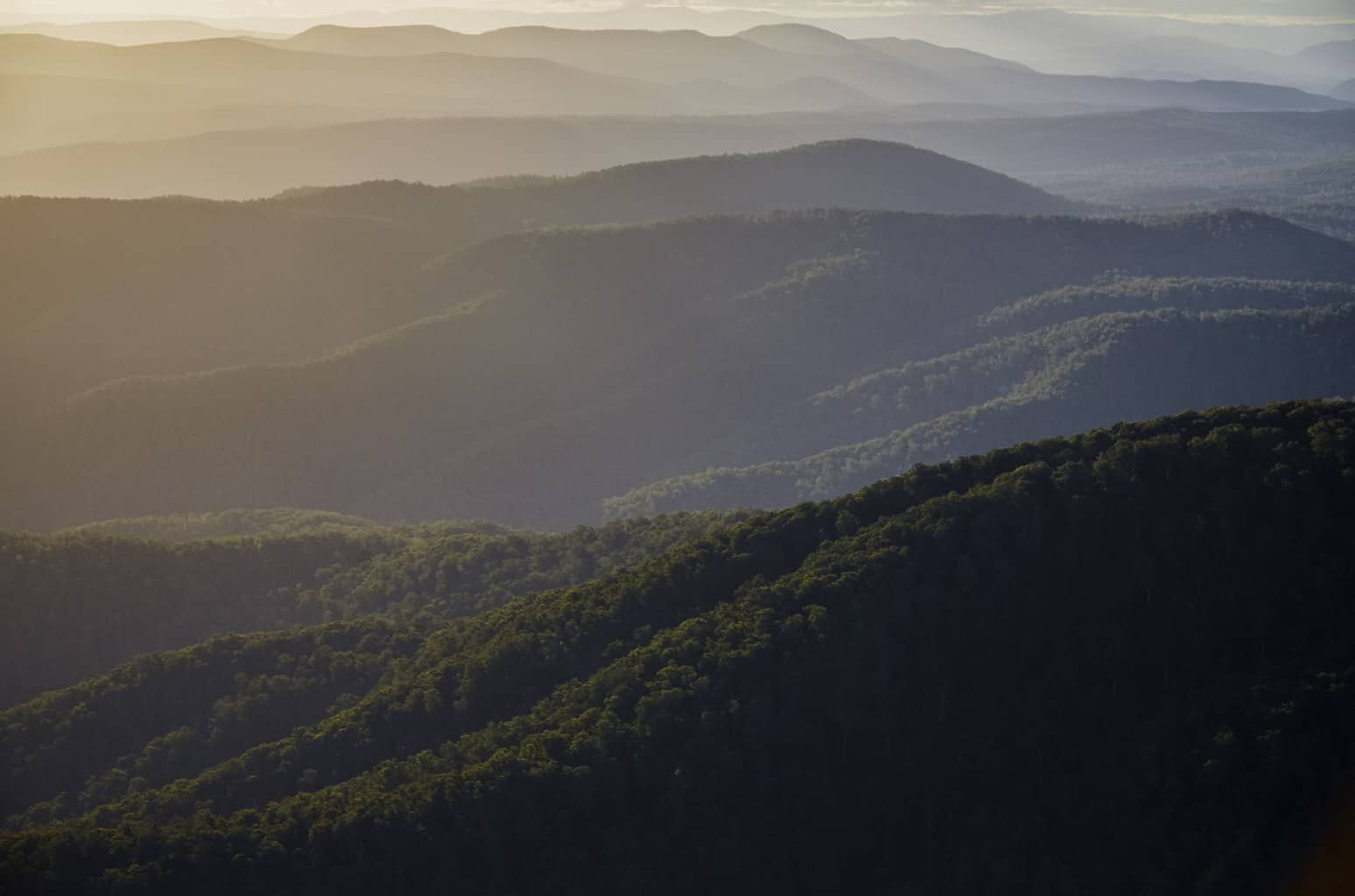 In the far east of Victoria is one of the last wild places in Australia—East Gippsland's Emerald Link.
These forests form the only continuous tract of vegetation that remains on mainland Australia—from snowy alpine peaks to the shores of untouched coastlines.
The Emerald Link contains forests untouched for millennia. They are a haven for rare and threatened species of plants and animals—many of which are found nowhere else on Earth.
Step inside East Gippsland's Emerald Link and make a connection.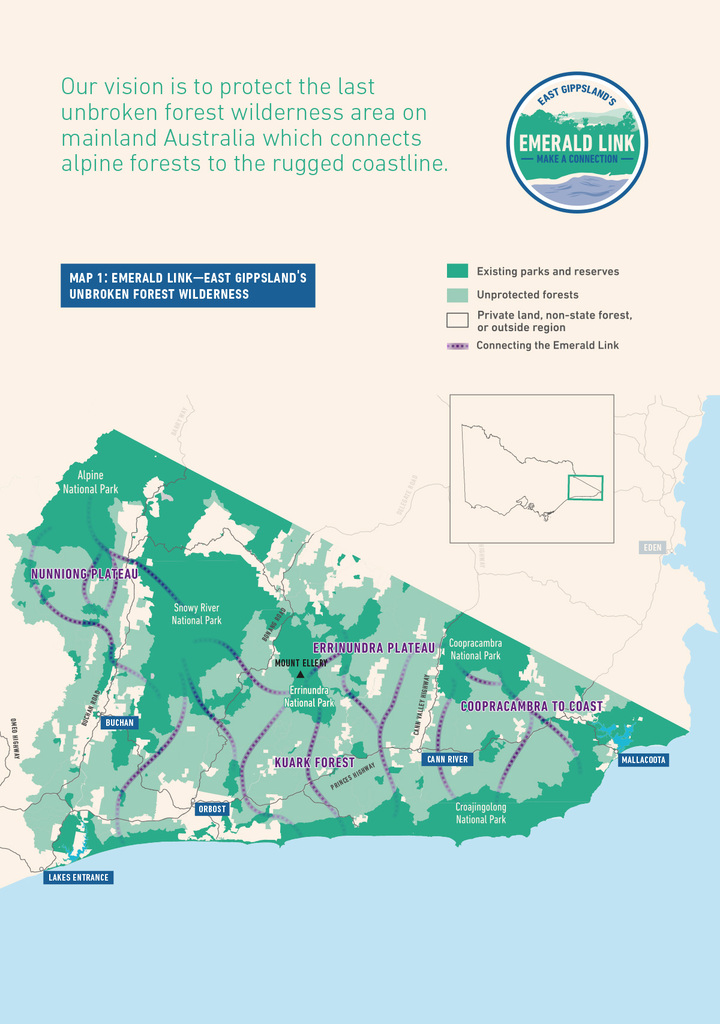 Connected Vision
Our vision is to protect the forests of the last unbroken forest wilderness area, on mainland Australia, that connects alpine forests to the rugged coastline.

With improved management and greater investment, the supreme natural beauty of East Gippsland's Emerald Link can become a world-class conservation tourism destination.

Check here to read the Emerald Link summary report detailing our vision.

We acknowledge the long and ongoing connection of the region's Traditional Owners and their continuing custodianship of the land and waters. The organisations behind the Emerald Link continue to seek dialogue with Traditional Owners regarding their land and water management aspirations for the East Gippsland region.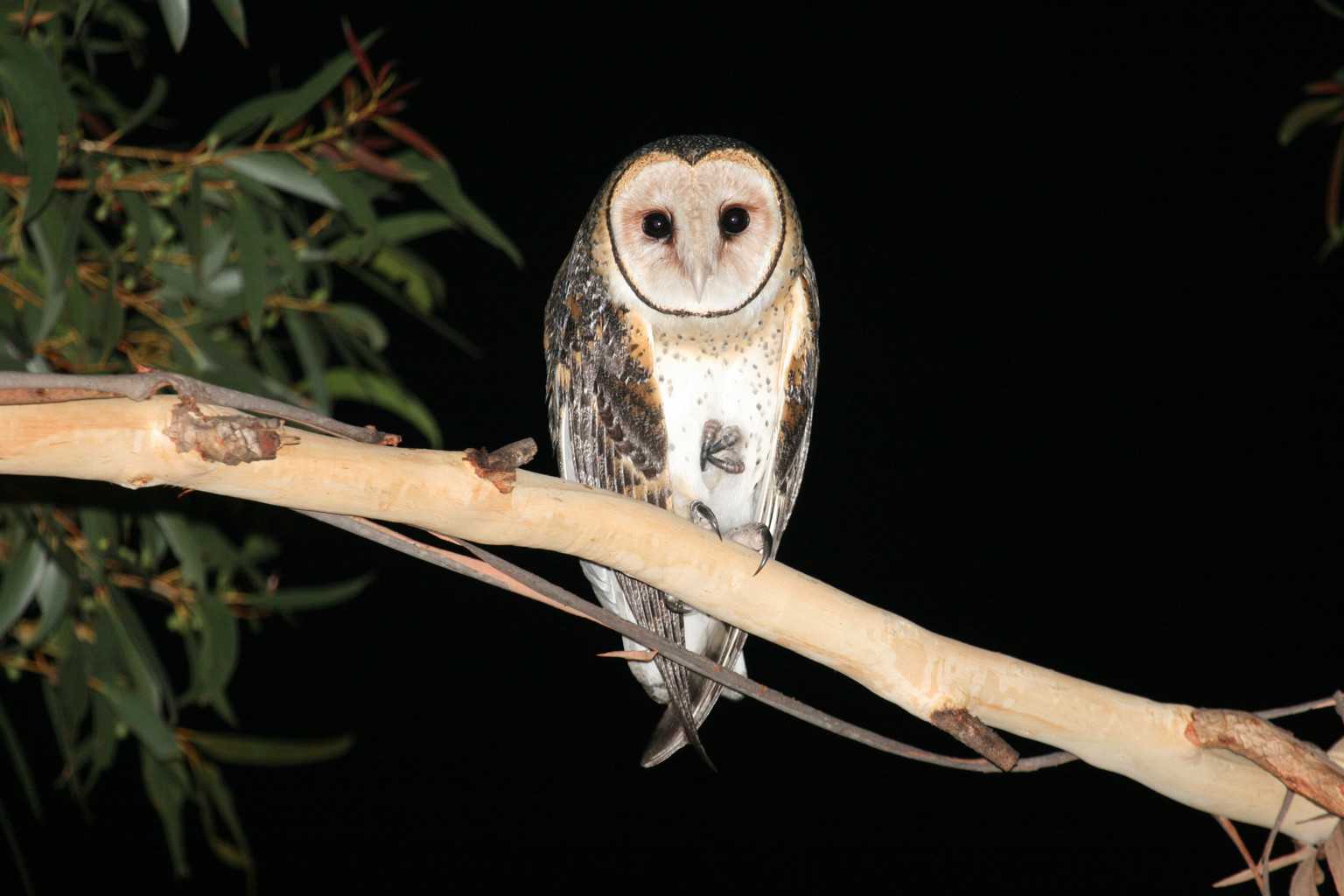 Conservation Values
The forests of the Emerald Link are a haven for many threatened plants and animals. The combination of southern cool and eastern warm temperate climates create a rich biodiversity.
Warm temperate rainforests thrive in the wet gullies of East Gippsland's lowland forests and contain plant species that have evolved over millennia.
Sassafras and Black Olive Berry trees form cool temperate rainforest canopies over small streams fringed with elegant ferns and colourful fungi.
Up on the plateaus, mountain mists swirl through the branches of giant Errinundra Shining gums that have stood sentinel for six hundred years or more.
The diversity of the ecosystems found in the Emerald Link creates an ecological niche that provides life support to numerous species of animals and plants not found anywhere else on Earth.
It's little wonder the Victorian Government has identified East Gippsland as a flagship area for biodiversity conservation. Yet, incredibly this magnificent place is still under threat.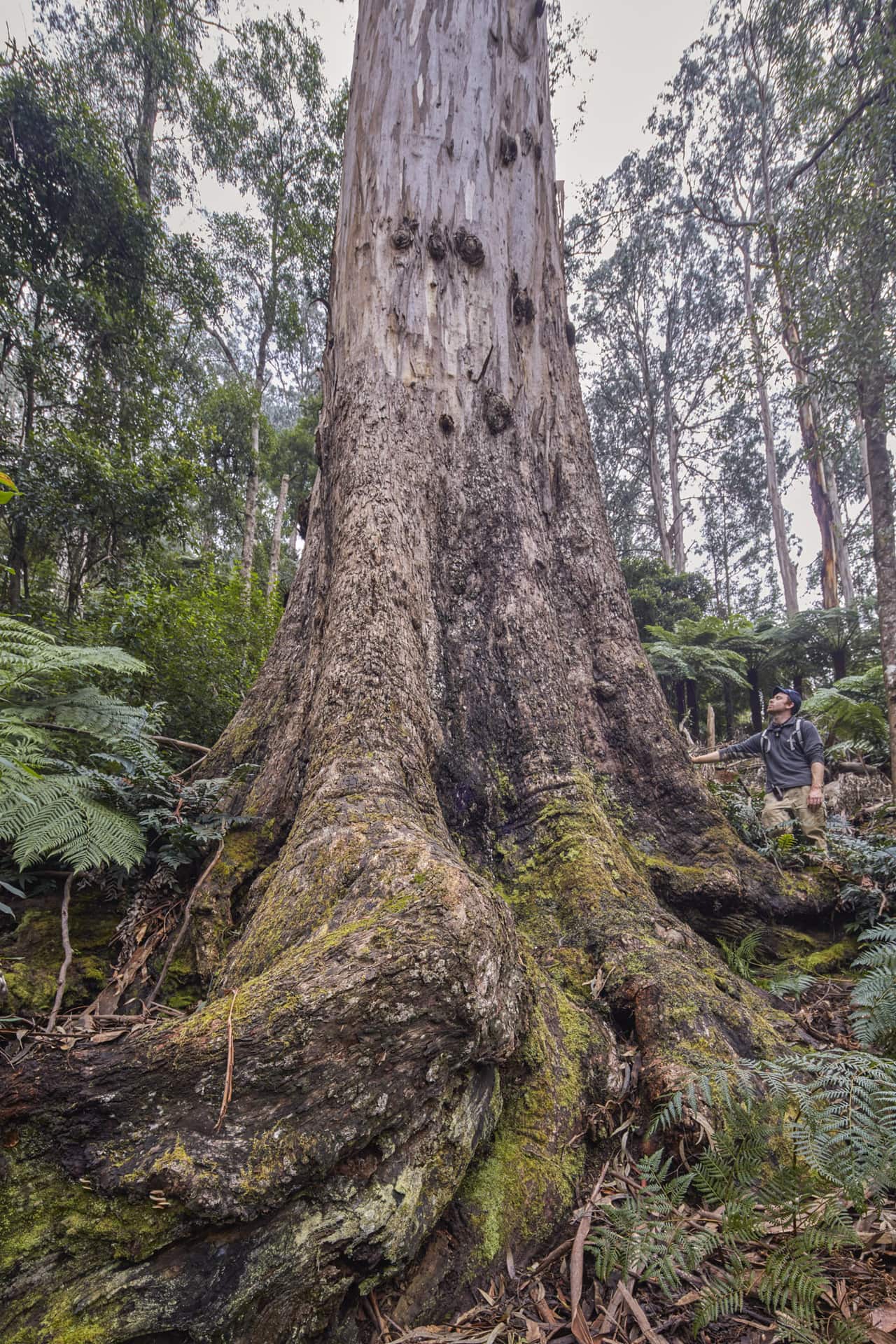 Climate
Unfortunately, climate change is predicted to severely impact Australia's forest biodiversity. Relatively intact areas like the Emerald Link offer some hope for our ecosystems to face the many challenges this century and in those to come.
The more intact a natural ecosystem is the greater resilience it has to external influences. If an entire ecosystem is protected and connected, it has a greater ability to respond to external influences and adapt to stress—such as the stress of a changing climate.
In this time of unprecedented change and the impact that that is having on our ecosystems, wild and connected places like East Gippsland's Emerald Link will be a safe haven for plant and animal species and will be the cornerstone of helping species survive and evolve.
Protecting the Emerald Link is an investment for the future of Victoria's natural systems.
Please contact us at [email protected]
The Emerald Link stands with the communities affected by the Black-summer bushfires and Covid-19. We recognise the social, cultural, economic and environmental impacts they cause. We acknowledge that as custodians of bushfire affected lands and waters, Traditional Owners' experience of this crisis is unique.
We also respect the extraordinary efforts of those on the frontline—firefighters, emergency services workers, parks rangers, health practitioners, vets and community leaders who fronted up every day in unimaginable conditions to support communities, wildlife and nature.
These bushfires changed everything. As communities continue to rebuild livelihoods, it is clear things can't go on as before.
We are all coming to terms with what has happened.
As communities get back on their feet, East Gippsland needs the Emerald Link and the opportunities it brings for the future, more than ever before.
Even before the 2019-20 bushfires, East Gippsland needed investment in towns and businesses.
The Emerald Link will create decent, safe and secure jobs to build and maintain amenities and infrastructure that will deliver economic and social gains for everybody—so important as we rebuild economies in the coming months and years.
By embracing the Emerald Link concept, together we will create diverse job opportunities to sustain communities and secure a healthy future for our towns and rural economies across East Gippsland.