Errinundra Plateau
Hundreds of millions of years ago, rainforest covered much of the continent of Gondwana. Today, rainforests of New Zealand, South America, South Africa, and Australia are remnants of this ancient forest.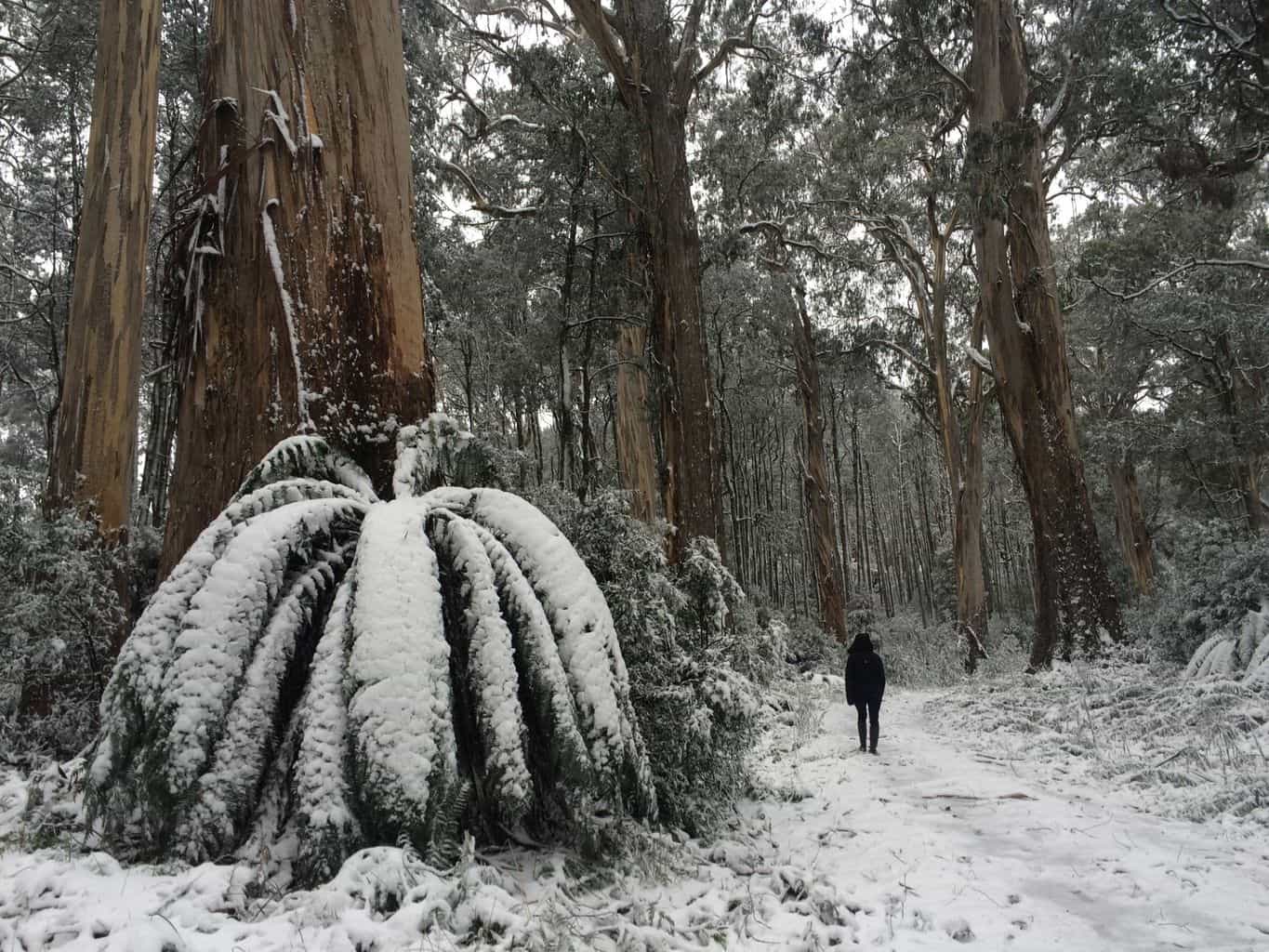 The Emerald Link contains plants such as the Southern Sassafras, Soft Tree-fern, Mountain Pepper trees and a myriad of primitive mosses and ferns. The combination of very tall, old eucalypt forests and pristine riverside forest is globally significant, and mixed forest—where tall, old eucalypts tower above stands of rainforest—occurs only in the rolling, very high rainfall valleys.
Here, rainforest does not contain Myrtle Beech, which is the dominant species in other areas of cool temperate rainforest.
Instead, cinnamon scented Sassafras and Black Olive Berry trees form a dense canopy providing shade for mosses and ferns to thrive.
Download the East Gippsland self drive map here and explore this jewel of the Emerald Link.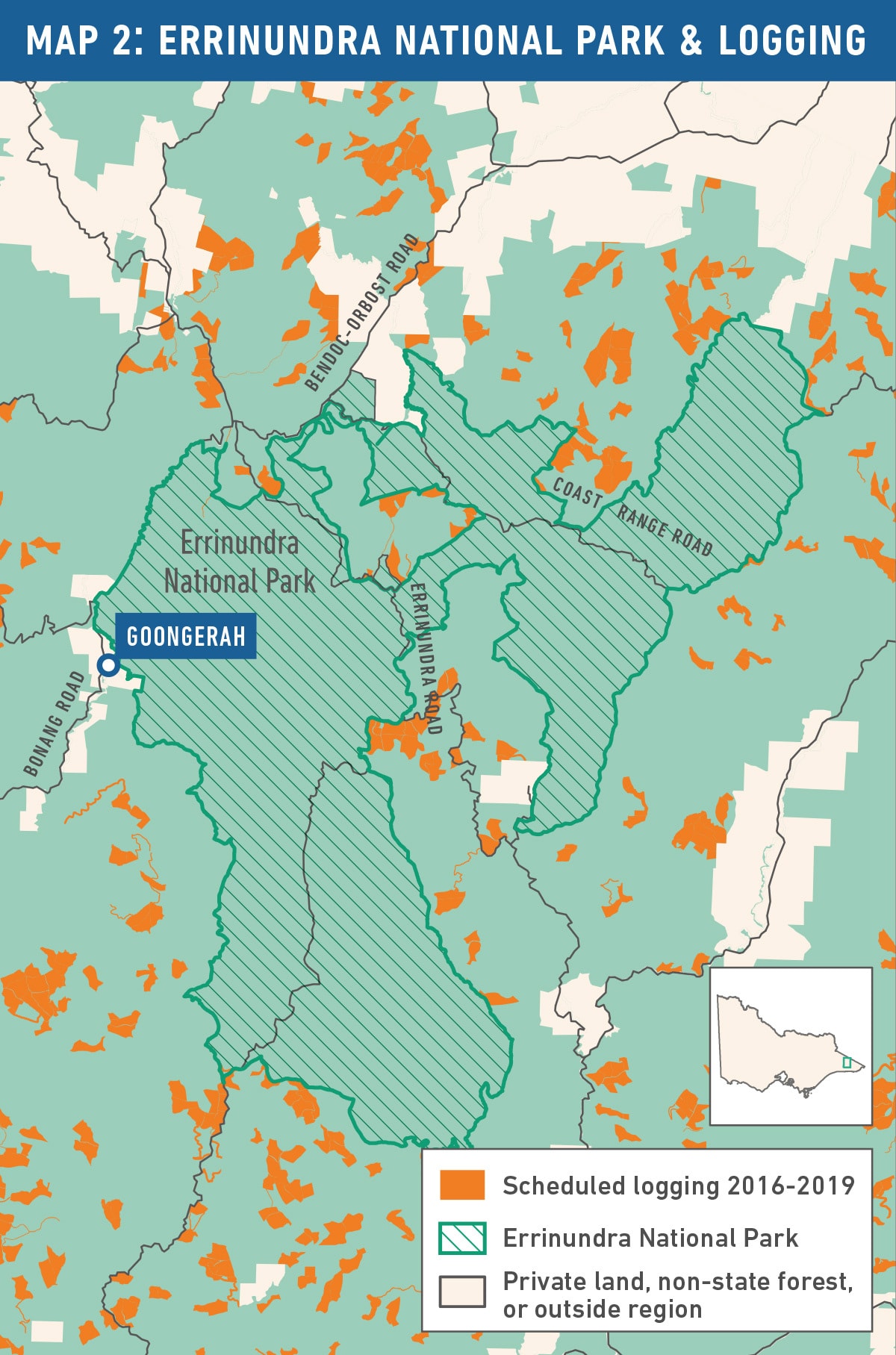 Today, the Emerald Link is a window into Australia's evolutionary past.
Some of the largest trees left in Victoria are found on the Errinundra Plateau. Six hundred year old eucalyptus trees tower over wet understoreys of ancient tree ferns and rainforest species. There are still some areas that have not been disturbed by logging and fire events, making the Emerald Link extraordinarily precious.