Report
This report details some of the critically important natural areas within this remarkably biodiverse region. The Emerald Link proposal recognises, values and celebrates an important part of Australia's globally significant heritage. This report presents information on the conservation values, the need for formal protection and the key role these areas can play in shaping the future economic prosperity of the region.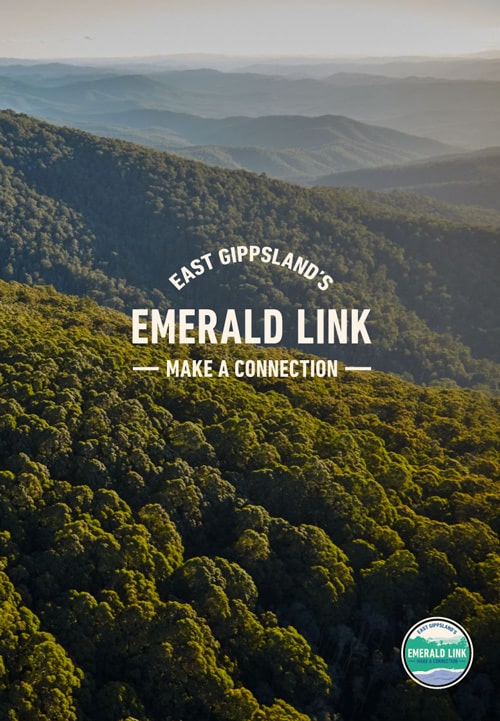 The report and website have been prepared by Goongerah Environment Centre (GECO), The Wilderness Society, and Environment East Gippsland, and is supported by the Victorian National Parks Association and Australian Conservation Foundation.
East Gippsland's Emerald Link is an unique natural environment that is too valuable to lose.
East Gippsland is Victoria's stronghold for nature with ancient rainforests, threatened species, unspoilt coastlines and wilderness areas.
To stand before this, in all its primordial glory, is to step back in time to experience Victoria's natural and cultural heritage. East Gippsland's forests are a natural monument of interwoven ecosystems.
We acknowledge the long and ongoing connection of the region's Traditional Owners and their continuing custodianship of land and waters.